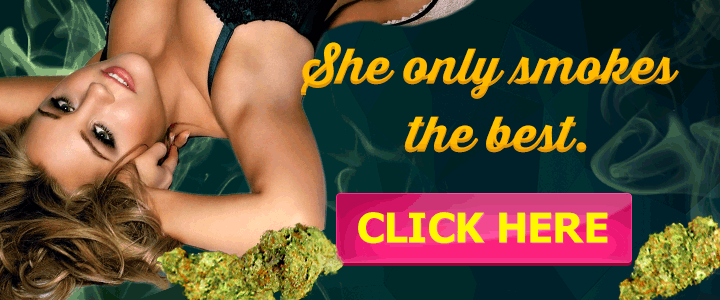 In the decades before the revival of the hemp industry, many people used the terms marijuana, cannabis, and hemp interchangeably. As we laid the foundation for the #CBDMOVEMENT, we knew that overcoming some of the misconceptions about hemp-derived products could take some time. People would need to understand the similarities and differences between hemp and marijuana before embracing the health and wellness potential of our products.
Although most people have generally accepted that hemp and marijuana are two entirely different plants, nearly half of the participants in a recent survey felt they didn't have enough information about hemp-derived CBD to make an informed decision.1 We get it. If you're intrigued by some of the many possible benefits of CBD, but not quite convinced you're clear on the facts, browsing the following list of common misconceptions could help you cut through the noise.
What Are the Most Common Misconceptions About CBD?  Why Are There So Many? 
Just a few clicks on your keyboard will lead you to hundreds of companies selling CBD. When the industry was just getting started, far too many people were falling victim to sketchy sales practices and misleading claims. With numerous consumer advocates reporting products with CBD levels testing far below the amount specified on products labels, many people were understandably skeptical.
By the time our company was founded in 2016, a lot of people assumed CBD was a risky purchase. Although the landscape has improved tremendously, you're still at risk of finding poor explanations, unfounded claims, and sources parroting the following misconceptions.
#1 – There Are No Scientifically Proven Benefits of CBD Use  
There's more scientific evidence than many people realize. Researchers have been investigating the health and wellness potential of plant-sourced cannabinoids, including CBD, for decades. Although most of the evidence supporting CBD's health and wellness potential is based on lab results, animal tests, and a small number of clinical trials, the results of those preliminary investigations are quite compelling. So are the testimonies of CBD users. Since approving the first prescription CBD medication, Epidiolex, the FDA is in the process of investigating its regulatory options.2,3
#2 – All Hemp Oil Products Have Similar Benefits 
There are two distinctly different types of hemp oil. CBD and the many other cannabinoids produced by the plant are extracted (using CO2 or ethanol) from the stalks, stems, and flowers.  Although cold-pressed hemp seed oil is a great source of essential fatty acids and several vitamins and minerals, there's no CBD. Since you might mistakenly believe CBD doesn't work for you if you choose products made with hemp seed oil, you can protect yourself from a potentially disappointing purchase by looking past any "benefits" claimed by the manufacturer and reading the list of ingredients.
#3 – Hemp-Derived CBD Cannot Cause Side Effects 
Anything you put in your body has the potential to cause side effects. CBD is no exception. Although CBD is generally well-tolerated, there is a possibility of fatigue, dry mouth, or digestive upset. Most often, troubling symptoms resolve with smaller serving sizes. Since CBD can also cause side effects when interacting with certain prescription and over-the-counter medications, consult your health care provider before adding CBD to your daily routine if you have a medical condition or take medication.4
#4 – Hemp-Derived CBD Won't Interfere with a Drug Test 
While it's true that routine drug tests do not screen for CBD, full spectrum CBD products contain trace amounts of THC, the cannabinoid that suggests marijuana use. Although the odds of a false-positive are slim, it can happen. CBD and THC are fat-soluble, meaning they can be stored in your body and released as fat is converted to energy.5 If you're concerned about the possible implications, skip the full spectrum CBD in favor of products made with CBD isolate or broad spectrum extracts.  
#5 – All CBD Products Have Some Type of Benefit
With the growing popularity of CBD, many companies are looking for novel ways to add CBD-infused products to their inventories. Although you might appreciate the distinctive aroma of a CBD-infused room spray, candle, or hemp incense, these gimmicky products are not likely to produce any effect because the fragrance molecules and smoke are diffused into the air. For CBD to have any impact on your body, the cannabinoid needs to be absorbed through your skin, digestive tract, or mucous membranes.
#6 – CBD Is Legal in All 50 States 
You'll find many sources claiming CBD is legal in every state. It's not. When the federal government lifted restrictions on hemp cultivation with the 2018 Farm Bill, decisions regarding legality were left to the discretion of individual states. Although CBD is legal in most states, consumers are strongly advised to check the legality of CBD in their area before committing to a purchase. Most states allow unrestricted use of hemp-derived products, but several have restrictions on all forms of cannabis.6
#7 – Products Made with Pure CBD Isolate Are More Potent 
CBD isolate powder is the purest form of cannabidiol (CBD) you'll find. It's also flavorless, odorless, and contains 0% THC. While it's understandable why anyone might think pure CBD isolate is the more potent of the three main product types, it's just one cannabinoid. Full spectrum and broad spectrum CBD products are generally considered the more potent options because of the way the combined impact of their many additional cannabinoids and terpenes contribute to an "entourage effect."
Which Product Is Best for First-Time CBD Users? 
The best product for any first-time CBD user fit's their lifestyle and preferences. Some prefer the portability and convenience of CBD softgels and gummies, products that provide a premeasured serving of hemp-derived cannabinoids. Others might favor the fast-acting, targeted relief of a CBD sports balm or salve. If you're looking for a versatile CBD product that can be used in several ways, consider investing in a CBD tincture.
A CBD oil tincture is a blend of cannabinoid-rich hemp extracts and a carrier oil. You can use a CBD tincture to add the health and wellness potential of hemp-derived CBD to snacks and beverages, add CBD to your favorite recipes, or apply it topically. Since it can take up to 2 hours to experience the full potential of ingesting CBD, many first-time CBD users prefer using their tincture sublingually. Simply hold a serving of your tincture beneath your tongue for 10-20 seconds before swallowing.
CBDistillery™ 1000mg Full Spectrum CBD Oil Tincture gives you 33mg of CBD per 1ml (1 dropper) serving. You'll also get all the additional cannabinoids, terpenes, flavonoids, and other phytonutrients in the same ratios as the original plant source. The bulbed dropper makes it easy to adjust your serving sizes as needed.
Why Choose CBDistillery™ CBD Products? 
The quality, purity, and potency of the products you select can have a significant impact on your CBD experience. As a vertically integrated company, we have the advantage of overseeing every aspect of production, from the planting of our naturally cultivated crops to distribution. Our products are made in a cGMP-certified facility, and every product we offer is third-party tested to ensure purity, potency, and consistent quality. You can verify the CBD (and THC) content of the products you select by viewing the certificate of analysis on our product pages or scanning the QR code on your label.
If you'd like to learn more, visit CBDistillery™ to view our products, find answers to frequently asked questions, or read some of our more than 10,000 verified reviews. All CBDistillery™ products are non-GMO, cruelty-free, and US Hemp Authority™ certified.
Sources:
1. Progressive Grocer. B Goldschmidt. (2019 October 2019) GMA: Consumers Confused About CBD.
2. Hemp Industry Daily. L Drotleff (2019 June 05) California May Soon Join Other States in Legalizing CBD Foods, Bypassing FDA.
3. FDA. (2019 June 19) FDA is Committed to Sound, Science-Based Policy on CBD.
4. CBD Awareness Project. (2019 March 30) Side Effects of CBD.
5. RX Leaf. F Cassidy. (2020 June 07) Do Athletes Who Partake Need to Worry About THC Released from Fat? Maybe.
6. CBD Awareness Project. (2020 January 13) Is CBD Legal in Your State?