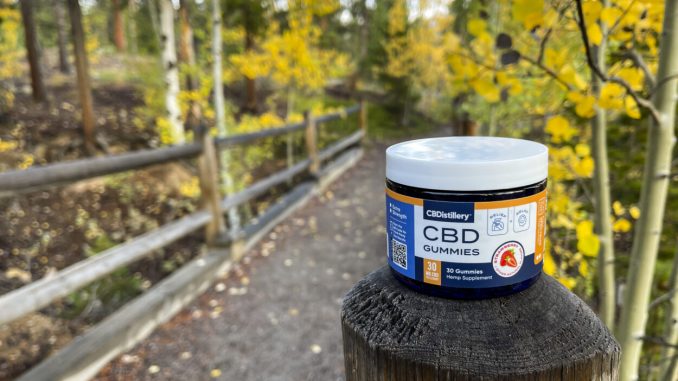 When there's significant public interest in any product, you'll inevitably see a marked increase in the number of companies riding the wave. Some go to great lengths to ensure consumer satisfaction; others profit by taking advantage of misplaced trust.
Back when our company was founded in 2016, the fledgling CBD industry was overrun with overpriced, inferior products unlikely to be of any significant value. Today, far too many people are still being taken advantage of. Since the purity and potency of any CBD product will affect how it works, you need to know what features to look for when choosing a brand.
5 Important Questions to Ask While Shopping for CBD
When shopping for CBD for the first time, it's easy to get taken in by deceptive marketing. With so many brands selling "hemp oil" products, it's important not to lose sight of the fact that there are two distinctly different types. Only one contains CBD.
CBD products are made with the cannabinoid-rich oils extracted from the stalks, stems, and flowers of the plant, the aerial plant parts. If you've got your eye on a product made with cold-pressed hemp seed oil, move on. Hemp seed oil does not contain CBD. Once you're reasonably sure you've found legitimate CBD products, consider how the brand stacks up against the competition based on the following criteria.
#1 — What Are People Saying About the Brand/Products? 
When you're considering investing in hemp-derived CBD products, it's important to do your homework. Before finalizing any purchasing decisions, take a few minutes to look at what people are saying. Not only can reviews and testimonials tell you a lot about product quality, you'll also gain valuable insight into the brand's commitment to customer service.  If most product reviews and customer service comments seem reasonably positive, the odds are in your favor.1
#2 — Are Product Reviews Verified? 
Although you should stick with companies that have plenty of positive comments from satisfied customers, it's important to retain a healthy dose of skepticism if you see nothing but 5-star ratings and glowing testimonials. You could be dealing with a company that deletes negative comments or pays writers for positive reviews.2 To help ensure you're doing business with a brand deserving of your trust, look for companies that post their reviews through a third-party verification system.
#3 — Does the Brand Have Any Type of Certification? 
The certifications held by any CBD brand can tell you a lot about their commitment to consumer satisfaction and product quality. The certification symbols proudly displayed on brand websites are there so you can tell at a glance which aspects of production are audited, inspected, and verified to meet or exceed industry standards. The strict quality control standards required for certification help ensure the products you select are safe for their intended use and accurately represented.
#4 — Can You Verify Product Purity and Potency? 
Any company can claim their products are tested for quality. A brand worthy of your trust will back up those claims with verifiable evidence. To protect yourself from a potentially disappointing purchase, stick with companies that provide access to batch test results from an independent lab. You can use that certificate of analysis to verify the CBD (and THC) content of the products you select and confirm that all plant extracts have been screened for potentially harmful contaminants.3
#5 — Does the Brand Offer Any Type of Guarantee? 
Customer satisfaction guarantees also vary by brand. Some companies only accept returns on unopened products for a limited time. Others accept returns on opened products but only give you 30 days to return any unused portion. Depending on the brand, that 30-day return policy could begin from the day of purchase or the date of delivery. Since it can take up to 14 days of consistent use to know how well a product might work for you, take a moment to review the terms.
How Does CBDistillery™ Compare to Other Brands?  
CBDistillery™ is a respected industry leader with more than 2 million satisfied customers and more than 10,000 verified reviews. As a vertically integrated company, we have full control over every aspect of production, from the planting and harvesting of our naturally cultivated crops to product distribution. Our company is US Hemp Authority™ certified, our products are made in a cGMP certified facility, and every product we offer is tested by an accredited lab to ensure purity and potency.
Not only will you find thousands of verified 5-star reviews on our site, you'll also have the opportunity to view our third-party test results. Although many brands are willing to provide this information upon request, CBDistillery™ was one of the first (if not the first) companies to provide instant access. Our generous 60-day satisfaction guaranteeconfirms our commitment to helping you find the best hemp-derived CBD product for your needs.  
Which CBDistillery™ Product Should I Start With? 
Based on the results of an internal survey, most CBD users report favorable results using our hemp-derived products for better sleep, relaxation, and for pain, stiffness, and inflammation caused by physical activity. Although there's no single product that appeals to all first-time CBD users, the following product descriptions of some of our most popular options could help steer you in the right direction.
CBDistillery™ CBN + CBD Sleep Tincture
If you've been searching for a natural way to kiss sleepless nights goodbye, consider trying CBDistillery™ CBN + CBD Sleep Tincture. Each 1ml (1 dropper) serving gives you 5mg of CBN (cannabinol) and 15mg of CBD, a combination of cannabinoids specifically selected to help you relax and get the rest you deserve. The convenient bulbed dropper makes it easy to adjust your serving sizes as needed.  
CBDistillery™ Full Spectrum Softgels 
CBDistillery™ 30 mg Full Spectrum CBD Softgels could be your best option if you want a simple CBD product that fits in seamlessly with your current vitamin or supplement regimen. Many CBD users prefer full-spectrum products because of the way the combined effects of the additional cannabinoids, flavonoids, and terpenes help maximize product potency with an "entourage effect."
CBDistillery™ Broad Spectrum CBD Anytime Gummies
CBD gummies are delicious, convenient, and portable. CBDistillery™ 30mg Broad Spectrum Anytime Gummies deliver many of the same additional cannabinoids, terpenes, and flavonoids as our full-spectrum gummies, but the THC is reduced to non-detectable levels during extraction and processing. Each bottle gives you 30 gummy supplements.
Could CBDistillery™ Be the Brand You've Been Searching For? 
When you're ready to add the health and wellness potential of hemp-derived CBD to your daily routine, quality matters. That's why it's important to consider your options carefully. The best CBD products are sourced from naturally cultivated crops, third-party tested, and backed by a risk-free satisfaction guarantee.
At CBDistillery™, we're committed to providing high-quality, fairly priced hemp-derived CBD products. You can verify our commitment to our customers by viewing the third-party test results on our product pages or scanning the QR code on your product label. If you'd like a personalized product recommendation, visit CBDistillery™ to take our CBD Quiz. CBDistillery™ tinctures, gummies, softgels, isolate powders, and topicals are non-GMO, cruelty-free, and US Hemp Authority™ certified.
Sources: 
1. Mention. S Willas. (2021 September 30) 7 Reasons Online Reviews Are Essential for Your Brand.
2. Reviewtrackers. (2021 September 07) How to Spot Fake Reviews: 6 Easy Steps.
3. New Primer. (2021 September 09) Why Is Third-Party Lab Testing Important for CBD Products?