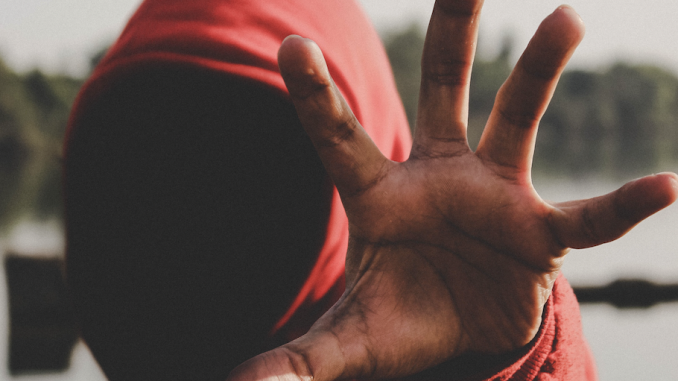 Here at CBD Origin, we pride ourselves on reviewing quality Delta-8 THC and CBD products from companies across the country. We take into account several things that users are curious about, such as the taste, the reaction time, and the effects. We also look into the company itself, going over their hemp quality, price, product packaging, and company website. In addition to all of this, we look at the third-party independent lab test results to confirm the validity and potency of the product, thus ensuring that it is both safe and pure. Today however, we are writing a cautionary review on a company that blatantly disregarded ethics on many levels, to the point where they've had to change their name not once but twice. This review is extremely different from our traditional reviews, and we urge our readers to avoid this brand and all of the products in the event you come across them. Keep reading to find out why.
The Brand's Original Name: Hempire Direct
On the surface, Hempire Direct seemed like a premium professional company who specialized in a myriad of Delta-8 THC products: edibles, softgels, tinctures, vapes, and other varieties of Delta-8 THC infused goods. But a simple click on the Hempire Direct website reveals a disturbing truth: there are no Delta-8 THC products available.
Even more disturbing was the fact that there was no explanation why. Just an empty website that was eerily similar to the ghost towns of western cowboy movies. We did a little digging and found a review from an unfortunate individual who consumed the Maui Wowie gummies from Hemp DIrect. Feel free to check out the entire article (warning: it's considerably long), but the short story is that the company had a long list of shady business practices. Terrible customer reviews of people not receiving their purchases, fake tracking numbers, and abysmal customer service. The most egregious act of Hemp Direct's deals was publishing fake CoA lab results. Since Delta-8 THC and CBD products are not regulated by the FDA, customers rely heavily on the results of third-party lab tests to ensure their product is safe for consumption. Hemp Direct edited the template of an actual published report from an accredited third-party lab, making it seem like Hemp Direct's products were pure and potent. Hemp Direct was eventually seized and shut down by Swisher Sweets, a tobacco company that owned the rights to the word "hempire." However, this did not stop Hempire Direct for long; the company rebranded as BD8O and re-emerged once again into the Delta-8 THC market.
Hempire Direct's Rebranding: BD8O
Undeterred by Swisher Sweets' "unfair" seizure, Hempire Direct rebranded to BD80, short for "Buy Delta 8 Online." The renamed company once again offered a very attractive assortment of edibles, vapes, concentrates, flower, and tinctures. The colorful packaging and enticing descriptions were paired with simple names and seemingly accurate lab test results. Yet with their reputation already tarnished from previous lab results tampering, how can we trust that these results are accurate? It would seem more likely that the lab results are once again falsified. The only way to know for sure would be to directly contact the lab, TXPharmLabs, and request confirmation of these lab results. This would require time and effort by the consumer, which shouldn't have to be done in the first place. The sole reason for CoA's to exist is for customers to read and trust that the results are accurate. If you are considering a product from BD8O, I strongly urge you to either follow up with the lab directly or consider buying Delta-8 THC products from a more reputable company, many of which we have already reviewed on our site.
The Third & Most Recent Rebranding: FukedUp
It might feel unsettling to learn that a company has to change their name, but sometimes a new name is necessary. You may remember our review of the company Effex, recently rebranded as Extrax, which remained somewhat similar to the original name. Yet Hemp Direct/BD8O changed their name yet again, this time to an offensive one: FukedUp. The thrice-named company defended their new name in a Reddit post, mocking Swisher Sweets' seizure of the original Hempire Direct name as a menacing "big tobacco company" picking on a defenseless and small Delta-8 THC company. FukedUp also asks users to boycott Hempire and Hempire Direct products.
Conclusion
Here at CBD Origin, our main objective is to provide accurate reviews about wholesome products that are not only powerfully effective, but safe to use. It has never been our intention to badmouth, mock, tear down, or otherwise slander any company in the cannabinoid industry. However, when this egregious company came across our radar, we became seriously concerned for the health and well-being of hemp users across the country. This evil trinity (that is, Hempire Direct, BD8O, and FukedUp) has created a deceptive front that uses professionally designed websites, product packaging, and informative blogs to appear as a reputable company. Tampering with CoA test results is unethical and dangerous, no matter how attractive the products may seem or how big of a price discount is offered.
If you are curious or on the fence about purchasing any of the products on BD8O or FukedUp, we strongly encourage you to reconsider. No low-priced cannabinoid product or mind-blowing high is worth sacrificing your health for. We are constantly reviewing products that are not only safe and effective, but are often affordably priced with discounts and subscription options. We do not recommend trying out any of the five types of cannabinoid-based products offered by HempDirect, BD8O, or FukedUP.
Check back in next week for another of our exciting Delta-8 THC reviews, this time on a popular Delta-8 THC product type: disposables! We'll be reviewing the Mango Kush Disposable Vape Pen from Binoid, a Delta-8 THC powerhouse that lets you bring your high with you on the go! Until then, stay safe and be mindful of any new or unfamiliar Delta-8 THC brands you come across.