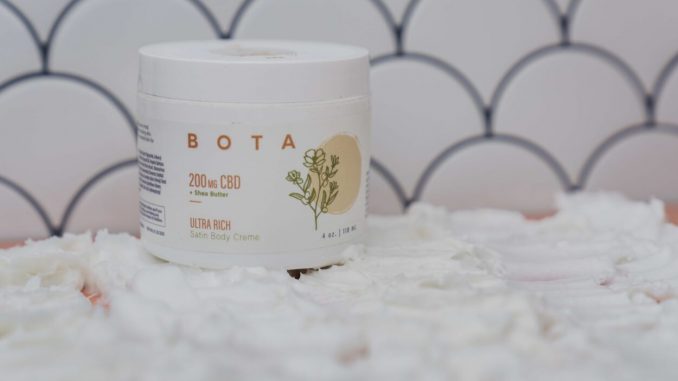 As beauty brands roll out new product lines featuring various compounds targeting blemishes, moisture balance, or the visible signs of aging, it's quite natural to wonder if the latest "innovations" will solve your skin concerns. But when you've been disappointed by a long list of products that produce unpleasant side effects, you might question the ability of any combination of ingredients to improve your complexion. With each disappointing purchase, every failed experiment, your skepticism is likely to grow.
If your current skincare routine leaves your complexion looking or feeling less than its best, try not to get too discouraged. Before assuming your skin is too reactive for products made to fight excess oil, fine lines, or uneven texture, take a look at the ingredients listed for the products you use most often. Chances are you'll find a rather complex blend of questionable chemicals and compounds. When you're ready to pick yourself up, dust yourself off, and try again, consider how your complexion could benefit from a natural skincare line infused with one of the most compelling plant elements you'll find, CBD.
Add Hemp-Derived CBD Skincare Products to Your Daily Routine 
People have been using hemp-derived CBD topicals for years. Although most of the evidence supporting topical use is based on lab results and a small number of clinical trials, you're sure to find numerous reports from CBD users claiming favorable results while using CBD sports balms, lotions, and salves for inflammation, stiffness, and discomfort after physical activity. As you dig a little deeper, you'll also find an impressive number of reports detailing some of the cannabinoid's many possible benefits for skin health and appearance.1,2
Like any other CBD product in your daily routine, the CBD in hemp-derived skincare products interacts with several molecular targets, including the receptors of the largest regulatory system in your body, your endocannabinoid system (ECS). But instead of interacting with the ECS receptors throughout your body and brain, topical application allows the cannabinoid to interact with the ECS receptors found on nearly every type of skin cell. That includes the receptors below the surface regulating inflammation, oil production, collagen synthesis, skin cell turnover, barrier function, and pigmentation.3  
CBDistillery® CBD Skincare Products 
At CBDistillery®, you'll find an impressive assortment of CBD skincare products. If you're looking for a nurturing, hydrating cream for your most basic skincare needs, consider trying CBDistillery® CBDefine Skincare Cream, a product featuring 500mg of our pure, potent full-spectrum CBD. When you want plant-powered CBD skincare products featuring a range of botanicals selected to address specific skin concerns, consider browsing our selection of BOTA® CBD skincare products.
BOTA™ CBD products are made without artificial fragrances, parabens, or other potentially problematic chemicals so many people choose to avoid.4 Like CBDistillery®, BOTA™ is part of the Balanced Health Botanicals™ family. That means you can shop with confidence knowing the BOTA™ CBD products in your skincare routine are made with hemp extracts sourced from non-GMO, naturally cultivated crops, third-party tested, and US Hemp Authority® certified.
The Best Way to Work CBD Into Your Skincare Routine 
Basic skincare needs are relatively simple. When you're caring for your complexion with gentle, nurturing skincare products made with ingredients selected to help support healthy skin function, you don't need a complex, time-consuming routine. You also don't need to sacrifice results. If you're intrigued by some of the many potential skin benefits of adopting a CBD-infused skincare routine but not quite sure where to start, consider getting back to basics with the following BOTA™ products.
BOTA™ Balancing Micellar Cleansing Toner + Witch Hazel – Morning & Night
Using a well-formulated toner is one of the best things you can do for your complexion. As an essential second step to any skincare routine, toning immediately after cleansing helps restore your skin's delicate pH balance while clearing any lingering impurities that could cause irritation. Unlike alcohol-based astringents that compromise barrier function, using a pH balancing toner helps your skin absorb any active ingredients in your daily face lotion or night cream. As the CBD in BOTA™ Balancing Micellar Toner penetrates the surface of your skin, the sweet almond oil, honeysuckle extract, and chamomile complement the anti-inflammatory properties of the soothing witch hazel.4,5
BOTA™ Age-Defying Daily Face Lotion + Manuka & Ginger Root – Morning Routine 
After sweeping our CBD-infused toner over your face and neck, apply a cream or lotion to help lock in essential moisture. BOTA™ Anti-Aging Daily Face Lotion is formulated for all skin types, lightweight, easily absorbed, and won't clog your pores. As the 300mg of CBD in every bottle helps support ECS function, the manuka oil helps boost hydration while protecting your complexion from the potentially detrimental effects of free-radical damage. The ginger root extract was added for its reported contributions for balancing skin pigmentation. For best results, apply your BOTA™ CBD-infused daytime moisturizer while your skin is still damp from toning.6,7
BOTA™ De-Stressing Nightly Face Cream + Lavender – Nightly Routine
If you've been using the same moisturizer morning and night, you could be missing out. While you sleep, subtle hormonal and temperature shifts improve skin permeability. Those same changes also make your skin more susceptible to moisture loss. That's why night creams tend to be a little heavier than daytime moisturizers and typically contain more active ingredients. As the CBD in BOTA™ De-Stressing Nightly Face Cream interacts with the ECS receptors far below the surface of your skin, the outermost layers are infused with the complementary effects of apricot kernel oil, rosewater, and lavender oil, a plant extract known for its reported ability to soothe irritation, fade discoloration, and heal blemishes.8
Hemp-Derived CBD Skincare Could Work for You
Many skincare products are made with ingredients known to trigger blemish-provoking inflammation, compromise barrier function, or irritate sensitive complexions. If your current skincare routine leaves your complexion looking or feeling less than its best, maybe it's time to simplify. When you're ready to get back to basics with gentle yet effective plant-powered products infused with the many potential skin benefits of hemp-derived CBD, visit CBDistillery® for BOTA™ toner, serums, and moisturizers.
To learn more about nurturing, protecting, and revitalizing your complexion with plant oils and extracts that are kind to your skin, visit BOTA to read their Complete Guide to Natural Skin Care or browse the BOTA™ Beauty Blog. Although the only way to know how any CBD product might work for you is to try it, current reports suggest a significant number of possible benefits for skin health and appearance. All BOTA™ CBD Skincare products are gluten-free, Leaping Bunny certified, and backed by a 60-day money-back guarantee.
Additional Sources: 
1. Molecules. K Toth et al. (2019 March 06) Cannabinoid Signaling in the Skin: Therapeutic Potential of the "C(ut)annabinoid" System.
2. ACS Chemical Neuroscience. M Caterina. (2014 November 19) TRP Channel Cannabinoid Receptors in Skin Sensation, Homeostasis, and Inflammation.
3. Phytecs. (2022) Introduction to the Skin's Endocannabinoid System.
4. Journal of Clinical Medicine. D Panther, S Jacob. (2015 May 04) The Importance of Acidification in Atopic Eczema: The Underexplored Avenue for Treatment.
5. Prevention. K Brady (2019 February 22) 7 Ways Witch Hazel Can Improve Your Skin, According to Dermatologists.
6. WellMe. (2022) Manuka Essential Oil: A Complete Beginner's Guide.
7. Ageless Allure Medispa. (2018 August 01) The Benefits of Ginger.
8. Healthline. D Sullivan. (2018 December 17) How to Improve the Health of Your Skin with Lavender Oil.