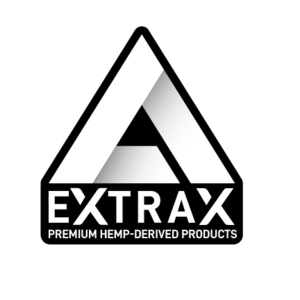 What's the most important thing to want to know about a Delta-8 THC product? The effects, of course! In today's article, I'll be reviewing an brand called Effex that sells a delightful array of not only Delta-8 THC products, but Delta-9, Delta-10, THC-O, THCP, THCV, HHC, and more! The company has recently begun a rebranding of their name, now called Extrax, so you may see that throughout the company website and other shops/sites that carry their products. In this review, I'll be going over their rainbow 10-pack gummies and their Cali Orange Kush vape cartridge. I'll start with a brief overview of what Delta-8 THC is for our new readers, and then dive straight into a full-blown review of the company, their products, and ultimately, the effects of their Delta-8 THC products. Let's begin!
Delta-8 THC: A Very Brief Overview
The hemp plant has been used for centuries as a way to soothe an overactive mind, help with sleeping disorders, stimulate appetite, and more. This complex plant contains many cannabinoids that, thanks to modern science, have been extracted for a variety of purposes. Hemp's most infamous cannabinoid is Delta-9 THC, more commonly called "marijuana" and "weed." This psychoactive cannabinoid has gone through a great deal of legal changes in recent months as more and more states are acknowledging its presence in both the medicinal and recreational realm. Another cannabinoid of the hemp plant is the non-psychoactive CBD, which delivers all of the health benefits without any mind-altering high or unpleasant side-effects. Delta-8 THC is the middle ground of these two cannabinoids, offering a calmer and more controlled high while still delivering the powerful benefits of the hemp plant. This "lite" version of weed has skyrocketed in popularity amongst users who still want to enjoy a powerful mind and body high, just not as intense as marijunana. If you're still curious about the Delta-8 THC cannabinoid and how your body's natural endocannabinoid system reacts to it, you can read some of our previous articles such as How Does Delta-8 THC Affect the ECS, What Using Delta-8 THC Feels Like The First Time, Guide to Delta-8 THC Products on the Market, and A Simple Guide To How Is Delta-8 THC Made.
When taking Delta-8 THC products for the first time, it's important to start off with the suggested dosage and see how your body reacts to it. For some brands, that may be half a gummy, a single capsule, a puff or two of a cartridge, etc. Once you've assessed how much your body is comfortable with, you can increase your dosages gradually. Keep in mind that most gummies will take anywhere from 30-90 minutes to kick in, whereas cartridges and pre-rolls will hit in about less than 5 minutes. The effects of Delta-8 THC also have different wear-off times, meaning that you should not attempt to operate machinery or vehicles while under the influence of a Delta-8 THC high. Personally, I prefer to take Delta-8 THC products at the end of the day in order to relax and unwind before heading to bed but you can use Delta-8 THC for a variety of reasons, including appetite stimulation, a sleep aid, and so much more.
Since Delta-8 THC does have a psychoactive effect on your mind and body, there are some side effects to look out for. Dry mouth, heightened arousal, drowsiness, and increased appetite are some of the most common side effects. Taking too much Delta-8 THC in a single sitting can result in paranoia, extreme drowsiness, and others. Depending on personal factors (previous exposure to THC, weight, age, metabolism, etc.), your Delta-8 THC experience may differ from others taking the exact same product. Be sure to consult your primary care physician before taking any type of Delta-8 THC product and only purchase Delta-8 THC products from trusted and verified sources. All Delta-8 THC products are required to have less than 0.3% THC content, as per the 2018 Farm Bill, in order to be bought and sold in approved states. Now that we've gone over what Delta-8 THC is and explained some of what to expect, it's time to check out the effects of the Effex gummies and vape cartridge!
The Effex -> Extrax Brand
As mentioned in the introduction, Effex has recently gone through a rebranding, now known as Extrax, which I'll refer to going forward. Their motto is proudly displayed on their website as the way to "Experience a Higher Standard." Extrax sells an enormous variety of hemp products: Delta-9 (contains >0.3% THC), Delta-10, THC-O, THCP, THCV, HHC, and more. The website is beautifully designed with professional photos, is easy to navigate, and has an astonishing amount of information on each of the cannabinoid products they sell. Extrax also has a reward program for members to build up points, accrue referral discounts, and access rewards.
Extrax has an extensive collection of cartridges, gummies, hemp flowers, disposables, tinctures, pearls, and pre-rolls. Extrax also sells specialized hardware such as bubblers and dab rigs for cartridges and concentrates, something I don't usually see listed on brand websites. The cartridges were listed for $69.99 but were on sale for $29.99, and were available in a variety of intriguing flavors: Daddy Purp, Strawberry Cough, Cali Orange, and others. Surprisingly, the Rainbow Pack of gummies was mysteriously absent. I was able to find it on other sites for around $25, so I'll keep checking the official Extrax site and let you know if it comes back in stock. The website also offers a 15% discount for new users when you sign up for their mailing list.
The Extrax website is absolutely stunning, with visual effects, clear videos, and crisp graphics that reflect the company's dedication to excellence. There is a blog section of the site for familiar THC users that has updated content about common questions, helpful hints, and popular products in the industry. There is also a Learning Center that is completely dedicated to educating new users about all of the cannabinoids available on the site. For those unfamiliar with some of the synthetic blends like THC-0 and THCP, this section explains the chemical composition, what to expect, lab test results, and much more. For those looking to buy in bulk for their brick-and mortar or online store, there is even a wholesale option that makes it easy to stock your shelves with Extrax products. The website is professionally designed and chock-full of useful information, showing that while the Extrax brand has changed, the company's dedication to excellent products and customer service has not. With that in mind, let's check out the mysteriously absent Rainbow 10-pack gummies first and finish off with the Cali Orange Kush cartridge!
Delta-8 THC Rainbow Gummies Product Review
Heralded as the most enjoyable form of consuming Delta-8 THC products, gummies offer a soft and chewy treat that is exceptionally attractive for beginners. The 10-pack of gummies from Extrax came in a resealable pouch that was easy to tear open. I opened the pack of gummies and peered inside. I noticed that the gummies were covered in a powdered sugar type of coating and came in thin square shapes. I fished out a piece and felt the soft and spongy texture between my fingertips. I popped one into my mouth and was delighted to discover that the texture was a perfect balance between firm and spongy. The green piece I chose had an excellent apple flavor, the blue piece had a sweet and sugary flavor similar to blue raspberry candies, and the lemon was deliciously sweet and tart, very similar to freshly squeezed lemonade. There was a very light hemp flavor that left a delicate aftertaste after swallowing. I did not have any residual slimy coating or pieces left in my teeth, which was a nice way to finish off the edible experience. I was a little disappointed to not receive a pouch with one of every color, but I highly enjoyed the three flavors that the pouch did contain. If you happen to get any of the other flavors in your pouch, be sure to drop a comment and let me know how you liked them!
It took about 45 minutes to start feeling the effects, and about an hour for them to fully kick in. I felt deeply relaxed, as if a weighted blanket had settled on top of me and was snugly wrapped around me. I felt a rich euphoria and a sleepiness that made me want to curl up in bed. I noticed a very pleasant tingling sensation in my hands, arms, chest, feet, and lower legs, which was almost like getting a full body massage. My eyes felt heavy and it was difficult to keep them wide open for more than a few seconds. I noticed my tongue felt thick and dry, and was thirsty. Water tasted absolutely divine, as did the snacks that I ate! I fell asleep easily and drifted into blissful sleep that left me refreshed and well-rested upon awakening. My only complaint would be that it felt like there was a ball of cotton stuffed into my mouth, which made me want to drink multiple glasses of water at once. Other than that, I very much enjoyed my Delta-8 THC experience with these gummies. Now that we've checked out the gummies, it's time to go over the more advanced user item: the Cali Orange Kush vape cartridge!
Delta-8 THC Cali Orange Kush Vape Cartridge Product Review
If you're short on time or don't care to wait up to an hour for your Delta-8 THC high to begin, you're in luck! Vape cartridges offer a quick way to jump-start your euphoric experience, but there is a bit of a learning curve with vape cartridges. In addition to needing a specialized vaporizer, you'll also need to have some prior experience with vaping or smoking. I used the Vuber Pulse vaporizer pen (which I'll be reviewing in a separate article, but you can check out my review of the Vuber Pilot pen here). I screwed the 510 threaded cartridge into the base and inhaled a few times to get the cartridge to start working. Once the cartridge finally delivered its flavorful cloud, I tasted a rich flavor of ripe oranges along with a zesty hemp flavor. I was very pleased with the smooth and sweet flavor of this cartridge, as it was one of the first flavored cartridges I've tried.
After my initial puffs, I felt a harsh acrid burning sensation in the back of my throat. There was a weighted feeling in my chest and I had to take a few swigs of water to reduce the overwhelming urge to cough. I still ended up coughing a few times due to the strong tingling sensation in my nose in my sinuses. It took all of five minutes to start feeling the effects of the puffs. Just as with the gummies, I felt a warm euphoria wash over me, along with a heightened surge of sensitivity. There was a tingling feeling in my arms, legs, chest, and hands that was wonderfully pleasant. My eyelids felt weighted and I was sleepy and awake at the same time. I was completely wrapped up in a deliciously smooth mind and body high that lasted several hours. I fell asleep easily and drifted into a warm sleep that, upon awakening, left me refreshed and ready to start my day. The Extrax website describes this cartridge as a "more Sativa-heavy orange-scented strain, a flavorful option for stimulating and thoughtful recreational use" and I couldn't agree more!
Lab Testing
As of right now, there is no FDA regulation in the cannabis industry, whether it be marijuana, Delta-8 THC, CBD, or any of the many cannabinoids found in the hemp plant. This can be somewhat concerning, as companies can advertise purity and potency without having to answer to anyone. Fortunately, there is a way to ensure you're getting a pure and potent product: third-party independent lab testing. Delta-8 THC companies who are serious about quality send out their products to a lab that is not affiliated with their company. The independent third-party labs scrutinize, test, and validate the products to confirm the company's THC content and hemp purity claims. These tests are expensive and time-consuming, but extremely necessary for the brand's reputation. Some brands offer the results of these lab tests for free on their website, while others only offer those results via a scannable QR code that can only be accessed once you have the product in your hand. While the latter might seem like a nuisance, keep in mind that some companies want to reward paying customers with the results, rather than make them available to window shoppers and casual onlookers.
Delta Extrax goes above and beyond with their lab tests results, posting the results of every single product on their website. Simply hover your cursor on the Learning Center tab and click on the Lab Tests tab. There you can view the DEA laboratory information as well as the results for whichever product you're looking for. Delta Extrax also provides a QR code on the product packaging, which I'll go over shortly. I was blown away by the sheer volume of information provided, as many companies only list a few test results for each product category. Delta Extrax truly is dedicated to transparency and excellence, making them one of my top favorite Delta-8 THC brands. Now that we've gone over the lab testing, let's check out the company's hemp information.
Hemp Information
Delta Extrax lists information about their hemp on each of the product descriptions. All of their products are sourced from high-quality hemp-derived distillates. These pure distillates are infused with clean terpenes and flavorings to create premium products that their customers will (and do!) adore. Each product is crafted with minimal ingredients and is tested for purity, both in raw and finished form. The distillate varies depending on which cannabinoid profile you're consuming: Delta-8 THC, Delta-9 THC, THCV, THC-0, and more. All of the Delta Extrax products contain less than 0.3% THC as mandated by the 2018 Farm BIll, allowing them to be bought and sold in hemp-approved states. Since many of the products contain a variety of cannabinoids like THCV, Delta 8 THC, Delta 9 THC, Delta 10 THC, CBG, and CBN, you should be mindful that consumption of these products may cause you to fail a drug test, even though they fall within the legal limit. I'll be doing an article about this topic in future posts, so be sure to check back frequently if you'd like to learn more about this confusing subject. But for now, let's check out the product packaging of the Delta Effex cartridge and gummies.
Product Packaging
Despite not seeing the Extrax gummies on the company website, I'll briefly go over the product packaging in case it reappears on the site or if you come across it in store or on other sites. The square-shaped pouch was white with gray cannabis leaves in the background, and had the brand logo and product name displayed in rainbow coloring. The pouch contains 10 gummies with 20mg of Delta-8 THC in each gummy for a total of 200mg of Delta-8 THC per pouch. The back of the pouch displayed the flavors in color-coded dots, which was saddening for me as I only had about three of the listed flavors (green apple, blue razz, and mango). The ingredients list was very simple: corn syrup, sugar, water, gelatin, citric acid, natural flavor, pectin, vegetable oil, carnauba leaf wax, food coloring, and natural hemp oil. The suggested use is a half or whole gummy to start, with advice to establish tolerance before increasing the dosage.
The cartridge packaging was quite a bit smaller than the pouch, which is expected considering the size of cartridges. The same white background and gray cannabis leaf background was present on the packaging, but this time the brand logo and name were in metallic orange to reflect the flavor of the cartridge. The cartridge flavor was listed clearly in bold metallic orange, along with the distillate type (hybrid) and amount (1mL). The ingredient list was simple: Delta-8 THC distillate and terpenes. I felt that the suggested use section could have been a bit longer and more explanatory, as it only states that the device should be screwed into a vaporizer and is activated upon inhalation. Vape cartridges are definitely more of an advanced user item, but can become the preferred choice (especially amongst vapers) thanks to the quick reaction time and unique flavoring.
Both products listed the manufacturing information, social media accounts and contact methods, as well as a scannable QR code and barcode. Delta Extrax's mantra was also listed on the back of both the product packaging along with the customary disclaimers and warnings. Neither of the products had an expected reaction time listed, but this can vary based on your previous exposure to THC as well as your tolerance levels. The packaging for both products was aesthetically pleasing, informative, and concise.
CONCLUSION
I absolutely adored both the gummies and the cartridge and sincerely wish I could try every single one of Delta Extrax's products. The flavoring of the gummies was sweet and authentic, and the flavor of the cartridge has earned a place in my top favorites. The reaction time was as expected for both, and the ensuring effects were pleasurable and highly enjoyable. I was blown away by the professionally designed website and the transparency of the lab results for all of their products.
Aside from not being able to find the gummies on the website and not getting one of each flavor in the rainbow pack, I wholeheartedly enjoyed these two products from Delta Extrax. If you're looking for a premium hemp company that offers literally everything you can think of, I highly encourage you to check out the Delta Extrax website and explore their sprawling catalog of products. From the timid beginner to the advanced user, Delta Extrax offers something for users of all levels. If you do happen to purchase one of these fine products or have tried them in the past, please share your experiences in the comments below!
In our next article, we'll be exploring one of the rare anomalies in the Delta-8 THC realm: vegan Delta-8 THC gummies from a company called Urb. If you've got a craving for birthday cake-flavored treats, then you're going to want to read my next article! Stay tuned for the next review of Delta-8 THC product reviews from brands across the country and see if the Delta-8 THC cannabinoid can make a difference in your life today!