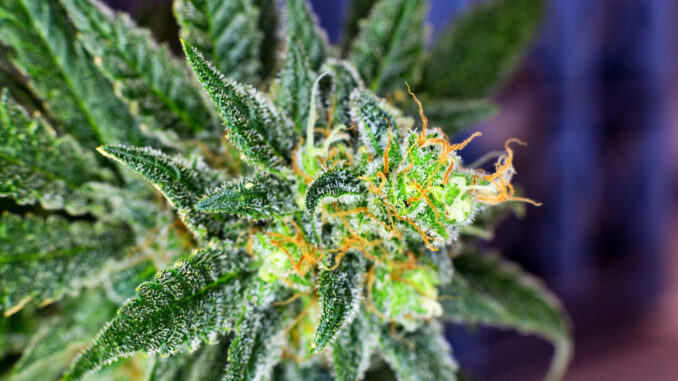 On March 7, the Hawaii Senate voted to pass an adult-use cannabis bill in a 22-3 vote. Also referred to as SB669 SD2, the bill would set up a framework for cultivation, manufacturing, sales, and taxes. It would allow residents to possess up to 30 grams, cultivate up to six plants for personal use, and also decriminalize small amounts of cannabis as well.
The bill was first introduced by Sen. Joy A. San Buenaventura, Sen. Stanley Chang, Sen. Jarrett Keohokalole, and Sen. Angus LK McKelvey on Jan. 20, and has consistently worked through numerous committee hearings. Sen. Keohokalole chairs the Senate Committee on Commerce and Consumer Protection, where amendments were addressed, including establishing penalties for unlicensed cultivation, protecting employers who want to prohibit employee cannabis use, preventing any cannabis business from opening within 1,000 feet of youth-related areas, and other changes to address cannabis licensing that does not allow monopolies to develop. 
"Today marks a significant step forward in the legalization of adult-use cannabis in Hawaiʻi. These amendments are reflective of the Senate's commitment to ensuring a fair and well-regulated cannabis market that provides safe access to both adult consumers and existing medical patients," said Keohokalole. "If legalization of adult-use cannabis is something that is supported by the Governor, we hope his administration, which has thus far opposed every proposal to legalize adult-use cannabis, will work with us to bring this to fruition." 
After passing in the Senate with amendments, it was sent to the House for consideration on the same day.
On Jan. 11, a different adult-use cannabis bill, HB-237, was introduced by Rep. Hawaii Rep. Jeanné Kapela. This bill would establish a regulatory framework for legalization as well, but would also include language to allow out-of-state patients to benefit from medical cannabis law, and would make medical cannabis sales exempt from being charged with the general excise tax. Additionally, Kapela introduced HB-283, which would prohibit employers from discriminating against potential hires or current employees for their medical cannabis consumption. Neither HB-237 and HB-238 have progressed past hearings, which were held in late January.
A recent poll published by the Hawaii Cannabis Industry Association at the end of January found that 86% of adult Hawaiian residents are in favor of legalizing adult-use cannabis, with only 9% in opposition, and 5% saying that they don't know. The poll also found that adult-use was slightly more popular than medical, in a 45% to 41% comparison. Overall, the state could collect up to $81.7 million in taxes and $423 million in gross revenue if cannabis legalization was passed. 
An additional report from the Dual Use Cannabis Task Force also published its findings in January, and shared that cannabis tax revenue could reach between $34 million to $53 million. 
Kapela focused on the data provided by that task force report to create the bill she introduced. "We all know, and Hawaii's people know, that it is high time to legalize recreational cannabis use for adults in Hawaii. This year we stand on the precipice of history," Kapela said. "Following the recommendations of a task force devoted to addressing cannabis policy, we now have a roadmap for legalizing recreational cannabis in our islands."
Aside from the pace of support for cannabis legalization from legislators, efforts to legalize therapeutic psilocybin have also become popular. One such bill, SB-1454, was introduced in January, and unanimously passed in the Senate Committee on Health and Human Services on Feb. 6. It aims to establish regulations to create a "therapeutic psilocybin working group" to examine the medical benefits of psilocybin for conditions such as post-traumatic stress disorder, depression, anxiety, and end-of-life psychological distress.