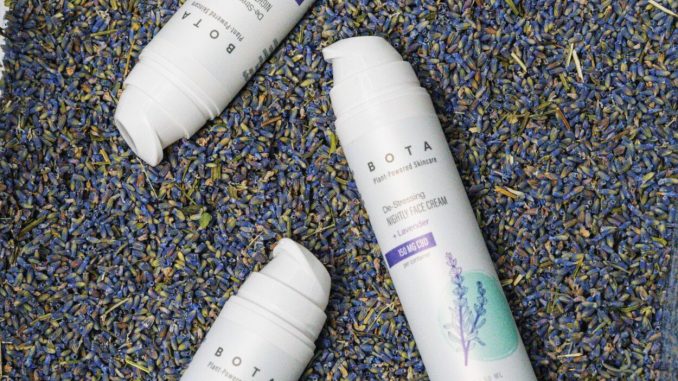 There are many reasons to consider investing in hemp-derived CBD skincare. But for all the favorable reports detailing the cannabinoid's many potential skin benefits, you'll also find plenty of reasons to question the integrity of some of the many beauty brands adding CBD to their products. In many respects, their alarming lack of transparency is no surprise.
Even when you take CBD out of the equation, priorities can vary significantly from one company to the next. Far too many are using CBD as a marketing tactic to generate sales with little regard for purity, potency, or consumer confidence. Once you know what to look for to avoid a potentially disappointing purchase, it's easy to see why CBDistillery™ is a CBD skincare brand you can trust.  
Why Are Companies Adding CBD to Skincare Products? 
CBD (cannabidiol) is a little different than other active skincare ingredients. Once absorbed, the cannabinoid mimics the effects of natural skin lipids while interacting with important receptors found on nearly every type of skin cell, including the receptors regulating barrier function, oil production, skin cell turnover, collagen synthesis, and moisture retention. Since that interaction helps restore essential balance, beauty brands are adding CBD to their products to help with numerous skin concerns, from blemishes and breakouts to the visible signs of aging.
What Should I Look for In a Trustworthy Brand?
Once you've decided to see what CBD skincare could do for your complexion, you're sure to find more product options than you might expect. But you need to be cautious. Some seemingly impressive brands are charging astronomically high prices for products that contain too little CBD to have an impact on your skin. Others are offering "natural" CBD skincare, but ingredient lists reveal artificial fragrances, parabens, and other known skin irritants. That's why it's so important to stick with CBD products from a reputable company, a name you can trust.
BOTA™ skin care products are a child brand of the Balanced Health Botanicals (BHB) family, a respected industry leader committed to providing high-quality, fairly priced CBD products, ongoing consumer education, and the #CBDMOVEMENT™. As you browse our selection of skincare products, you'll find the following certifications and production standards, achievements that confirm you've found a trustworthy brand.
Our Quality Guarantee
At CBDistillery™, our BOTA™ CBD skincare products are of the highest quality – guaranteed. As a vertically integrated company, we're fully invested in every aspect of production, from seed selection to product distribution. That quality guarantee begins with naturally cultivated, non-GMO, domestic crops, plants grown in the USA without pesticides, herbicides, or other potentially harmful substances. Once the mature plants are harvested, the cannabinoid-rich oil is extracted from the plant's stalks, stems, and flowers. Our full spectrum CBD oil is CO2 extracted to preserve the cannabinoid, terpene, and flavonoid profiles.1,2
US Hemp Authority® Certification
Consumers appreciate knowing they're purchasing products made by companies in compliance with regulatory standards. BOTA™ CBD skincare products are US Hemp Authority™ certified, a distinction confirmed by a seal that can only be displayed by companies meeting stringent quality standards. Prior to qualifying, those seeking certification must undergo extensive training in key areas of production to prepare for evaluation. Companies achieving certification are audited and recertified annually to ensure best practices in every aspect of production.3,4
Leaping Bunny Certification 
Many beauty brands use the term "cruelty-free" to signify their products and the ingredients used to make them are not tested on animals. But any brand can "borrow" the terminology because the FDA (Food and Drug Administration) considers the claim too vague to be enforceable. It can take a bit of detective work to figure out which brands are legitimately cruelty-free, and which are manipulating the definition to mislead customers and generate sales.5 BOTA™ CBD skincare products are Leaping Bunny certified, a confirmation of our commitment to the ethical treatment of animals.
Current Good Manufacturing Practice Certification 
BOTA™ CBD skincare products are made in a cGMP-certified facility. That certification means the facility is regularly inspected and meets (or exceeds) the FDA-enforced requirements for Current Good Manufacturing Practices. The standards cover the selection of raw materials, extraction, manufacturing, quality control, and more. The routine inspections assuring compliance are conducted by a highly trained FDA staff and the facility is held accountable for quality control violations. Non-compliance can result in product seizure, hefty fines, and in some cases, criminal charges.6
Verifiable Third-Party Test Results  
Reputable CBD brands rely on an independent, third-party lab to help ensure their hemp-derived CBD products align with consumer expectations for purity, potency, and overall quality. Utilizing the services of an unbiased third-party lab ensures our cannabinoid-rich hemp extracts are as pure and potent as we claim and free of microbial contamination and solvent residue. We post the Certificate of Analysis for every product on our website. You can also access the batch test results for any product we offer by scanning the QR code on your product label. Any company can claim their products are third-party tested; we back that claim with verifiable evidence.7
Are You Ready to Try Hemp-Derived CBD Skincare? 
BOTA™ CBD skincare products are made with some of the best plant oils and extracts nature has to offer, ingredients selected for specific skin concerns. Once we knew we had the perfect balance of botanicals, we infused each of our products with hemp-derived CBD. Although the only way to know exactly how your skin might benefit from our plant-powered CBD products is to try them, you can shop with confidence knowing you've found a trustworthy CBD skincare brand committed to purity, potency, and consumer satisfaction.
Every product in our luxurious skincare line is third-party tested, US Hemp-Authority® certified, Leaping Bunny certified, and backed by our 60-day satisfaction guarantee. To learn more about the many possible skin benefits of our plant-powered CBD skincare products, visit CBDistillery™. Then consider browsing our selection of hemp-derived CBD toners, serums, moisturizers, and body care products, pure, potent CBD skincare products from a brand you can trust.
Additional Sources:
1. Health and Safety Executive. (2019) General Hazards of Carbon Dioxide.
2. Eden Labs LLC. (2018) Supercritical CO2 Extraction.
3. US Hemp Authority®. (2018-2021) Program Standard 3.0
4. CBDistillery. (2019 March 21) U.S. Hemp Authority™ Certification: The Seal of Stringent Self-Regulatory Standards.
5. Leaping Bunny Program. (2021) The Corporate Standard for Compassion to Animals.
6. U.S. Food & Drug Administration. (2021 June 01) Facts About the Current Good Manufacturing Practices.
7. CFAH. L Ashton. (2021 December 01) CBD Lab Results: How to Read CBD Oil Third Party Lab Test Results.