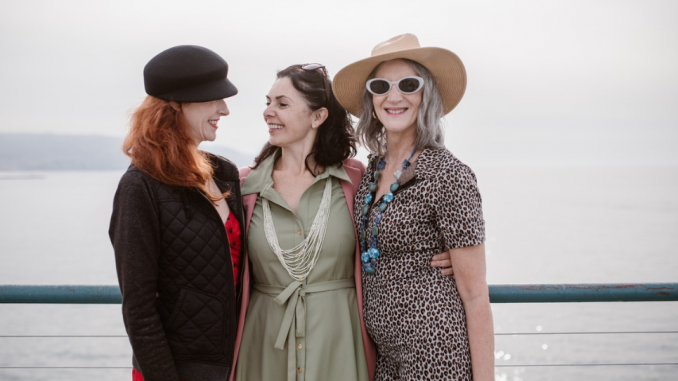 Menopause is something that all women go through at some point. 
In case you have no idea what menopause is, this is the period when a woman's ovaries stop producing estrogen and progesterone, so she's unable to get pregnant. 
Menopause comes with various symptoms, and all women experience menopause differently. Can CBD help relieve some of your menopause symptoms?
TL;DR? 
There are a variety of claims about CBD and different products you can choose from. 
The most important thing is you take a high-quality product. I prefer CBD oils taken the sublingual method, which is why I recommend the CBDfx full spectrum CBD oil. 
They're very potent, and CBDfx makes different types of oil for targeted effects. This CBD oil is not only affordable but high-quality and has received numerous five-star reviews.
What the Science Says About CBD and Menopause
First, let's experience some of the most common menopause symptoms. These include:
Depression
Anxiety
Insomnia
Pain
Can CBD help with any of these symptoms? Some research supports CBD's effectiveness. This study confirms that CBD has antidepressant effects. CBD has also been shown to decrease anxiety and help with many sleep disorders.
As far as pain is concerned, there's not enough evidence that CBD treats pain, though many users claim it does. If you want to use CBD for your menopause pain, understand that you're doing so at your own risk.
Different Types of CBD for Menopause
Keep in mind I'm not mentioning vaping here because its effects on the lungs are unknown.
Tinctures
CBD tinctures are not steeped in alcohol. Instead, they are made with hemp extract and a carrier oil (they're often marketed as CBD oil). While you can mix CBD oils with food, they're best taken using the sublingual method.
The sublingual method involves holding the product under your tongue and swallowing.
Edibles
There are two different types of CBD edibles: softgels/capsules and food-grade snacks and sweets. With softgels and capsules, you swallow the capsule as any vitamin. Gummies are one of the most common examples of CBD edibles.
Topicals
If you want CBD for pain, I suggest trying a topical. These are products applied directly to the skin. Keep in mind topicals are best for localized pain. If you need full-body relief, use either the oils or edibles. CBD bath products are also great for full-body comfort.
How to Use CBD
The way you use CBD depends on the consumption method you choose.
Tinctures
Dose out the CBD in the dropper. Lift your tongue and dispense the CBD under your tongue. Hold for 60 seconds and swallow. 
You can also add CBD oil to food or drink. I suggest only adding CBD to meals and beverages that do well with oil. Salad dressings and smoothies are great ways to use CBD oil.
Edibles
Every manufacturer will offer a different dose. I suggest eating one edible/swallowing one capsule if they don't. Wait an hour or two. If you don't feel any different, take another one.
Topicals
Rub the CBD into the skin for relief.
CBD Safety
Understand that CBD products are unregulated, and there's no guarantee a CBD product is safe. Always read a brand's lab test results and don't buy a CBD product that never went under third-party testing.
Otherwise, CBD only has a few side effects:
Diarrhea
Fatigue
Changes in appetite
Understand that these are just short-term effects. The long-term effects are still unknown. You should also speak to your doctor before taking CBD, especially if you're taking prescription medications. CBD may interact with certain medications.
How I Chose These Products
I'm only listing products that are high-quality, safe, and sold by transparent brands. Here are some other factors I judged:
U.S. made
Third-party testing
Organic/natural ingredients
A range of broad and full spectrum as well as CBD isolates
Potency
Manufacturing process
Brand reputation
Not making claims
Positive customer reviews
It's important to understand that CBD isn't a menopause miracle cure; instead, it may alleviate some of your symptoms. One mistake I see with new users is they expect CBD to heal their every problem. 
CBD works for some and doesn't work for others, so keep an open mind when using CBD. Focus on quality above anything. 
Best CBD Products for Menopause
CBDfx Delta-9 THC Drops + CBD: Ultimate Chill Blend
I just ordered this, and I'm very excited to try it! This tincture by CBDfx is made with full spectrum CBD. I love the potency: the three strength options are 1,500mg, 3,000mg, and 6,000mg.
CBDfx offers different products for various results. I chose the Chill Blend for stress, though you can also choose one for sleep.
This product is free of dangerous solvents and other toxic ingredients. It has a natural blueberry flavor. All CBDfx products are cruelty-free, and I think this tincture is vegan, too.
Pros
Wide variety of tinctures
They also offer a sleep product
Great quality
Affordable
Five-star reviews across the board
Cons
Calming effects are subtle
Brown Girl Jane CBD Gelées Anti-Stress
Brown Girl Jane is a best-selling CBD brand that offers high-quality products in fun packaging. I chose these gelées because they're not unique, but they're potent – 25mg per gummy! 
Plus, we can all use a yummy snack during menopause. Why not choose a snack that can offer healing? These gummies are vegan and are made with natural fruit extracts. They're available in three flavors: lime elderberry, strawberry rose, and mango bergamot.
Pros
Yummy treat
Very potent
Vegan and flavored with fruit extracts
Cons
While they're not intoxicating, the potent serving may make you feel sleepy
Empower Bodycare CBD-Infused Soaking Salts
All of us ladies deserve a nice, warm bath. If menopause has you feeling blah, include these salts in your bath. These salts contain Dead Sea, Epsom, and pink Himalayan salt in addition to CBD. Lavender and bergamot essential oils will relax you and melt away any stress. 
What's great about these salts is they provide full-body relief.
Pros
Easy to use, just put ½ cup of salt in running bath water
Pleasant and light scent from essential oils
Great for people of all ages
Cons
Other than sizes, you don't have many options
R+R Medicinals THC-Free Softgels
R+R Medicinals is a brand that exercises transparency. For these softgels, R+R only uses broad spectrum hemp extract (no THC) and MCT oil. The softgels couldn't be easier to take – take one or two softgels a day. They're completely flavorless, which is a benefit for me, at least. 
They only use USDA-organic Colorado hemp in their products. R+R Medicinals is based in the U.S. and offers free domestic shipping for all orders.
Pros
Great company that cares about its customers
USDA-certified organic hemp that was sourced in Colorado
Cons
Joy Organics Premium CBD Cream
This premium CBD cream not only soothes dry skin but supports your body in various ways. In this cream, Joy Organics combines broad spectrum hemp extract with nourishing ingredients like glycerin. Sea salt is also added to reduce inflammation. 
This cream is completely unscented, ideal for those with allergies to scent.
Pros
Fast shipping
Unscented
Immediate results
Not greasy
Cons
Not the best option for dry skin
Other Menopause Treatment Options
While there's no cure for the various menopause side effects, nor a way to prevent them, there are many treatment options aside from CBD. These include lifestyle changes, home remedies, and other alternative treatments to prescription drugs.
Exercise
If you don't have a fitness regimen already, menopause is the perfect time to get active! 
Getting enough exercise can reduce stress and improve your overall quality of life. Weight gain is another side effect of menopause, specifically around the abdomen. Exercise will help you maintain a healthy weight.
Manage Hot Flashes
Hot flashes are the most common menopause symptom. Nothing can prevent hot flashes, not even CBD. But there are a variety of ways to ease the effects. Dress in loose clothing. Use light blankets at night and make sure you keep the house cool.
Take Other Supplements
While CBD can aid you in various ways, there are a variety of other supplements that can ease your menopause symptoms. Vitamin D, calcium, and magnesium are great vitamins to take.
Vitamin D is especially vital. Since estrogen increases enzyme activity that activates vitamin D, it's common for women in menopause to experience a vitamin D deficiency. 
Vitamin D is an essential micronutrient. You can get vitamin D from various food sources, such as salmon, tuna, and oranges, but taking a vitamin D supplement will ensure you get the daily recommended serving.
Calcium and magnesium are also essential. That's because it's common for menopausal women to experience bone loss. Both calcium and magnesium keep your bones strong.
In addition to supplements, you can consume foods rich in magnesium and calcium. Calcium-rich foods include green leafy vegetables, dairy products, bread, and soy products. For magnesium, eat beans, dark leafy vegetables, and whole grains.
Seek Mental Health Help
As stated previously, anxiety and depression are common menopause symptoms. If you suspect menopause is affecting your mental health, be sure to talk to a professional. You can also reach out to loved ones for support.
Try Relaxation Techniques
If your stress levels are high, there are a variety of relaxation techniques you can try. Meditation and yoga are some of the most popular. I find nothing more relaxing than a nice, warm bath.
Practice Skincare
Menopause also causes many skin changes. In addition to dryness, your body doesn't produce as much collagen. This results in fine lines, wrinkles, and sagging. 
You can find a variety of serums and moisturizers that can decrease the appearance of aging symptoms and will keep your skin nourished.
Refrain From Smoking and Drinking
Alcohol and cigarettes can worsen menopause symptoms. If you find it difficult to quit these substances, limit your use. You can also speak to your doctor about any alternatives to cigarettes and alcohol.
Try Sleep Aids
Estrogen decline causes sleep disruption, and these are exacerbated by night sweats and hot flashes. 
While CBD is said to help you sleep, there are a variety of other sleep aids. Many people take melatonin, but that's not your only option. Magnesium, valerian root, passionflower, and lavender can all elevate sleep.
If you tried these natural sleep aids and they don't work, talk to your doctor.
FAQ
Question: Which Form of CBD Is Most Effective for Menopause?
Answer: Most people, including myself, recommend CBD oil taken sublingually. 
While this may be challenging for beginners, the cannabinoids will take effect quickly, and this is said to be one of the best absorption methods. Digesting CBD will also relieve multiple areas, as opposed to topical CBD. 
In addition, digesting CBD doesn't come with the additional safety concerns that vaping does.
Question: What's the Best CBD Dosage for Menopause?
Answer: First, always refer to the manufacturer's instructions. If they don't provide any, I will start with 20mg/day. 
While this is a higher dose than I would recommend, you likely have multiple target areas that you'll want to relieve. Taking a larger quantity will ensure that CBD will be effective for you.
If you want to increase that dose, do it slowly. Let your body get used to CBD first before increasing your dose.
Question: Should I Use CBD Isolates for Menopause? Or Is Full and Broad Spectrum Better?
Answer: Before I answer this question, let's look at what these terms mean. 
CBD isolates are what they sound like – the product contains CBD and no other cannabinoids. Broad spectrum means the product contains CBD as well as other cannabinoids and terpenes. However, the product doesn't contain THC. 
Full spectrum CBD contains CBD, terpenes, and other cannabinoids, including small traces of THC (0.3% or lower). This isn't enough to get you high, but you will still experience the benefits of THC.
Which is best for menopause? CBD isolates are best for mild symptoms since the effects are less noticeable when there are no other cannabinoids and terpenes.
Broad and full spectrum CBD are best for targeting multiple areas. Certain cannabinoids, such as CBG, are better at alleviating specific symptoms such as pain and inflammation over CBD.
If you're hesitant about using full spectrum CBD, understand that THC comes with benefits and is unlikely to cause any side effects at low doses. For example, many states that THC can control nausea. 
But the small traces of THC may show up on a drug test. If you regularly get drug tested, use broad spectrum CBD.
If you ask my opinion on which CBD to take for menopause, it depends on your situation. If you only feel mild side effects, you can probably get away with a CBD isolate. Otherwise, take broad spectrum CBD. 
Only take full spectrum if you want to achieve healing with THC. I prefer full spectrum CBD, but I understand this product isn't ideal for everyone.
No matter which CBD product you decide to take, always read the COA to ensure the brand is selling a safe product and honest about the cannabinoid content.
Bottomline
Are you going through menopause now? If so, you might have considered CBD to aid with some of your side effects. 
CBD has been said to alleviate specific symptoms associated with menopause, such as stress, sadness, certain types of pain, and sleep disturbances. But there's not enough research supporting these claims. If you decide to try CBD, you're doing so at your own risk.
No matter which CBD product you take, do your research and ensure you're buying a safe product from a reputable brand.
Further readings: