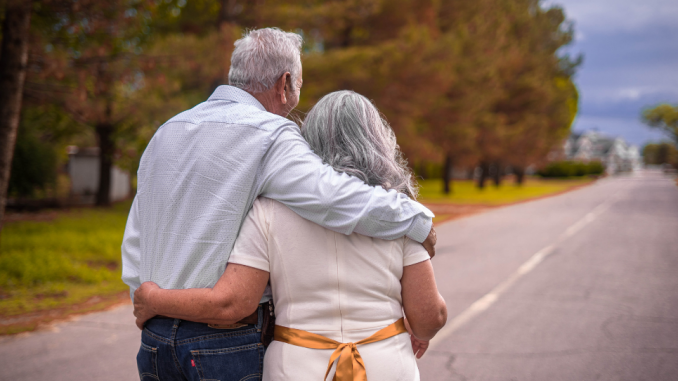 There are many older adults living in the U.S. While there are many significant aspects about living in your golden years, getting old does some with some health effects and discomfort.
If you're looking for everyday relief, you may be looking at more holistic and alternative treatments to pharmaceuticals. So much so to where you have discovered CBD. But is CBD worth it? And how do you right the right products for your needs?
TL;DR? 
You'll get the most benefits when you know how to shop for CBD. Always look at a product's test results, the Certificate of Analysis. CBD comes in different forms, so it's best to know what will work for you.
I recommend the Lazarus Naturals Full Spectrum tincture. I love CBD oil tinctures because they alleviate various discomforts and are fast-acting. Lazarus Naturals' products are also USDA-certified organic, and their tincture is available in standard and high potency.
All About CBD
As an older adult, you may have remembered the days of "reefer madness." 
Fortunately, those days are over, and marijuana is slowly becoming more acceptable in society. That's because scientists have uncovered the potential healing benefits of cannabis and cannabinoids, such as CBD.
What exactly is CBD? 
CBD is a cannabinoid in marijuana and hemp plants. It's non-psychoactive, meaning it won't make you high. Because of this, it's federally legal as long as it was derived from the hemp plant. However, some states legalized marijuana for medical and recreational purposes. 
In this case, the CBD products you may use could have been derived from marijuana. I will discuss medical marijuana more in another section.
There have been many claims about CBD, as I will discuss in the next section. Some people have found it benefits their everyday lives, and others don't see a vast improvement. If you're still interested in trying CBD, the most important thing is to find the right products.
There are different forms of CBD you can take:
Isolate: only contains CBD
Broad spectrum: contains other cannabinoids and terpenes in addition to CBD but doesn't contain THC
Full spectrum: contains less than 0.3% THC in addition to CBD, other cannabinoids, and terpenes
None of these products are better than the other, though CBD isolates tend to be milder than broad and full spectrum. Choose the best product for you based on your needs and preferences.
What Research Says About CBD and the Elderly
Understand that CBD is a relatively new industry, so science has been limited. 
This doesn't mean CBD isn't effective. Still, we need to improve our understanding of this cannabinoid to know its full potential. However, humans have been using cannabis as a medical treatment for 10,000 years!
When looking at CBD and the elderly, we should focus on some of the most common growing pains and how hemp/cannabis can improve them. These include:
Pain
Inflammation
Stress
Loneliness
Memory loss
Loss of appetite
Decreased motor function
While the studies for CBD and pain are generally positive, the results you get depend on your dose. In addition, not everyone achieves reduced pain from CBD (I personally don't, and I'm only 30).
However, CBD is most known for its anti-inflammatory effects. There's enough evidence to show that CBD can reduce inflammation. But why CBD has anti-inflammatory properties is a question that we can't answer. However, the best theory is related to neurotransmitters in our endocannabinoid system.
CBD is also famous for its stress-relieving effects, and some studies can confirm this. 
However, we don't know if CBD is genuinely a miracle mental health treatment. For example, loneliness is another symptom of growing old. Research is still developing on whether or not CBD aids with sadness and loneliness.
What about memory loss and other dementia symptoms? Trials and studies do show that CBD stimulates the brain, potentially delaying the effects of dementia. 
But why is what I can't find. The best research I found is cannabinoids in general, not just CBD, cause various effects in the brain. The way CBD may interact in our brain may be more favorable than anything.
CBD may also worsen some of these symptoms. For example, most cannabis compounds decrease motor function and suppress appetite. 
However, if you're trying to increase appetite and gain weight, use THC. The psychoactive compound stimulates hunger, which is why so many people get the "munchies."
What Research Says About Medical Cannabis and the Elderly
Will medical marijuana be a better choice for you? 
Again, if you're trying to increase your appetite and gain weight, you may want to use products with a higher THC content. Cannabis also relieves nausea, which is a common symptom in cancer patients. 
THC is also the better option if you struggle with moodiness or are generally lonely since the psychoactive effects can cause euphoria. But THC comes with other side effects that can worsen your everyday life, such as impaired motor function.
Keep in mind if only medical marijuana is legal in your state, you'll have to meet specific qualifying conditions to take cannabis. Some states legalized recreational marijuana, and all adults can take cannabis regardless of medical needs.
Side Effects
As stated previously, cannabis comes with side effects. Let's start by focusing on CBD's side effects.
Overall, CBD is pretty harmless if taken in small doses. But as with all things, CBD does come with some risks. These side effects include:
Fatigue
Diarrhea
Changes in weight and appetite
As you can see, these side effects are pretty mild, though still unpleasant. If you experience these side effects, stop taking the CBD product.
It's still recommended you ask your doctor if CBD is suitable for you. The main reason why is CBD may interact with certain medications. 
If you're unable to see your doctor and want to try CBD immediately, refer to grapefruit advice. If your medication discourages you from eating grapefruits, don't take CBD. That's because CBD, like grapefruit, may interact with the enzymes that metabolize these medications.
What if you want to take full spectrum CBD? THC comes with similar side effects. In addition, THC may show up on a drug test.
How to Find the Best CBD for the Elderly
If you're interested in CBD, you should know how to shop for CBD and ensure you get a product that will help you.

Look at the Certificate of Analysis
The certificate of analysis (COA) is a document that shows the product's test results. 
If you didn't know, reputable CBD brands get their products third-party tested to ensure they're safe and contain accurate cannabinoid levels. You can find the COA on most CBD company websites.
First and foremost, look for the presence of any toxic materials, such as pesticides and heavy metals, in the product. You'll also want to ensure the cannabinoid levels are accurate.
Know the Different CBD Product Types
CBD comes in different forms. It's best to be familiar with these product types and use the one that works best for you. Here are the different types of CBD products:
Topicals (creams and lotions)
Oil
Edibles
Capsules
Vaping
How do you know which CBD type you should use? Take a look at the reason why you're using it. If you're taking CBD for mental health-related reasons such as anxiety, you may want to choose an oil taken the sublingual method. This is one of the most fast-acting methods.
You may choose other methods for different reasons. For example, capsules are more discrete.
Read the Ingredients
Most CBD products will contain additional ingredients. 
For oil tinctures, you'll probably notice they contain a carrier oil and flavoring (if applicable) in addition to the hemp extract. 
However, some products have added ingredients such as coloring. This is most common in certain CBD products, such as gummies. Always read the ingredients to ensure you're consuming a safe and natural product.
Pay Attention to Potency
When shopping for CBD, you may see the CBD content expressed in milligrams (mg). This signifies the potency of the CBD product. Knowing the best CBD amount before buying a product is best, especially if you're a new user.
The most potent CBD products will contain 2,000mg or more CBD. If this is your first time using CBD, don't use a product that has more than 1,000mg of CBD.
Brand Reputation
Finally, brand reputation matters. Since CBD is largely unregulated, it is more important to do your research when finding a CBD product. A reliable CBD brand should have these morals:
Make products in your home country
Organic (or at least natural)
Safe extraction methods
Abide by various dietary concerns (vegan, gluten-free, etc.)
Where to Find CBD
In this guide, I will list all websites where you can buy the recommended CBD products. But you're definitely not limited to the products on this list. Because of this, you'll want to know where you can find CBD.
The best place to buy CBD is directly from the retailer. Most CBD brands have their own website, and you can buy directly from them online. 
However, there are reliable wholesale CBD companies that sell high-quality products. 
You can also buy CBD from various health supermarkets and stores, such as Whole Foods. I've seen CBD sold at Earthfare and Sprouts and other local grocery stores. I live in the southeast, and Publix sells CBD.
It's also worth it to find local CBD stores in your area. Your CBD Store is a major retailer in the USA. I buy from there all the time (I was just there yesterday!), and all of their products are high-quality. I've used their tinctures and capsules. I also love their delta-8 THC products. Even my cat loves their kitty CBD treats!
The main factor is not to buy CBD from Amazon. Amazon prohibits CBD sales. You're likely buying hemp seed oil if you see CBD Amazon listings. This is a nutritious supplement containing many vitamins and minerals but doesn't contain any CBD.
How to Take CBD
The way you take CBD depends on the administration method. Here's a breakdown of each. Keep in mind I'm not mentioning vaping. I wouldn't recommend vaping to older adults, but I know it's another option.
Edibles and Capsules
Take one edible or capsule. Wait an hour or two before taking another. I always take one at a time, though, and I'm an experienced CBD user. You should also pay attention to the manufacturer's instructions and the dosage per edible/capsule.
CBD Oil
CBD oil tinctures are my favorite. You take them using the sublingual method. To do this, lift your tongue. Using the dropper, place the CBD under your tongue. Hold it under your tongue for about 60 seconds before swallowing.
You can also mix CBD oil with various foods and drinks. Just know that the oil doesn't mix well with every food item. I suggest applying CBD to foods and beverages that take well to oil, such as smoothies and salads.
Topicals
Simply apply the topical to the area you want to treat. Make sure you read the brand's instructions on how often you should use the topical.
How I Chose These Products
I looked for these factors when I researched these products:
Uses high-quality, organic/natural hemp treated without pesticides
Third-party testing
Doesn't contain toxins, such as mold and heavy metals
Combination of full and broad spectrum, as well as CBD isolates
Natural and safe ingredients
Safe extraction method
Excellent brand reputation
Tailored for the specific needs of older adults
Honesty and transparency
Excellent customer reviews
Doesn't make unsupported health claims
My Favorite CBD Products for the Elderly
Lazarus Naturals Full Spectrum Standard Potency CBD Oil Tincture
One of the main reasons I love Lazarus Naturals is that their products are USDA-certified organic. 
In addition to full spectrum hemp extract, this product contains carrier oils (hempseed oil, MCT oil, and coconut oil). All of these ingredients are both organic and kosher. You can access their test results on each product page.
I chose the standard potency and unflavored tincture, but Lazarus Naturals offers a high-potency option and multiple flavor varieties.
Pros
Contains no artificial ingredients
Two potency options: standard and high potency
Cons
Reviewers aren't as pleased with the natural option (I honestly prefer unflavored CBD)
Charlotte's Web 25mg CBD Oil Liquid Capsules
These are some of my favorite CBD capsules ever. Charlotte's Web uses its own full spectrum hemp genetics in its products. The only other ingredient these capsules contain is just olive oil. Each capsule contains 25mg CBD, though Charlotte's Web does offer a 15mg option.
The only downside is Charlotte's Web only gives vague instructions. I personally only take one capsule of CBD twice a day. If you're a beginner, I will start with one a day.
Pros
Customers raved about their excellent service
Packaged well
No aftertaste
Many customers prefer the capsules over the tincture (I've only taken their capsules, so I wouldn't know)
Fast shipping (I also find this brand at Earthfare)
High and low mg options
Cons
A little pricey, though they're not the most expensive CBD brand on the market
Charlotte's Web doesn't provide dosing instructions
Kanibi CBD Sports Heat Cream
If soreness is your main struggle, you can use a topical to relieve the stressed area. Do so with Kanibi's Sports Cream. 
This cream contains 6-8mg of full spectrum CBD per pump. It is also formulated with other ingredients that relieve aches and pains, such as menthol. Skin-healthy ingredients such as shea butter will keep your skin soft and hydrated.
Kanibi is a brand you can trust for many reasons. They not only double test their products, but they have an FDA-inspected facility.
Kanibi recommends you apply the cream directly to the area that's causing you discomfort. The product should absorb immediately, but give the CBD two hours to fully absorb in the skin and muscles.
Pros
Works for the long-term
Full spectrum CBD, decent dosage in each pump
Cons
Has a tingling effect, wouldn't apply to delicate places
FOCL Day Supplements
I love finding these products, and they're a break from the typical CBD tinctures, edibles, etc. 
The brand FOCL offers various CBD-infused supplements for different purposes. I chose the Day supplement because let's face it, we can all use more energy and concentration. But this becomes more vital when you get older.
In addition to CBD, these supplements are also infused with ingredients such as Rhodiola Rosea, lion's mane, vitamin B6, L-theanine, and bacopa monnieri. These ingredients support cognition, fight fatigue, improve concentration, and regulate mood.
Plus, these vitamins are vegan, and many of these ingredients are organic. They're also non-GMO and made in the USA. FOCL recommends taking two vitamins every morning with water. You can take them on either a full or empty stomach.
Pros
Helps you feel positive and productive throughout the day
Can be used daily
Cons
I wouldn't replace it with coffee, tea, etc. and anything else that gives you energy
Lord Jones High CBD Formula Bath Salts
As an older adult, you deserve something special in your self-care routine. That's why these bath salts are the perfect addition to your bath! 
In addition to 20mg of CBD per scoop, these bath salts are made with arnica and calendula flowers. These ingredients alleviate aches and soothe the skin. Himalayan and Epsom salts restore balance and reduce stress.
Plus, these bath salts have a fresh scent! You'll smell citrus and evergreen to lift your mood, so you'll feel refreshed during bathtime.
Pros
Bath salts that relax you and lift your mood
Contain additional ingredients to restore balance and alleviate aches
Cons
Some customers reported skin reactions; I wouldn't use these if you have sensitive skin
FAQs
Question: Is CBD suitable for me?
Answer: CBD is pretty harmless and well-tolerated by most people. Most enjoy taking CBD to ease discomfort, both physically and mentally. If you're still unsure if CBD is suitable for you, talk to your doctor and see what they recommend.
Question: I Want to Try Full Spectrum CBD. Will That Make Me High?
Answer: Full spectrum CBD contains less than 0.3% THC. This is a very small amount and isn't enough to cause a "high."
Keep in mind the THC found in full spectrum CBD may come up in a drug test. Keep this in mind when shopping for CBD.
Question: Should I Take a Small or Large Dose?
Answer: If you're new to CBD, always take the smallest dose possible. Increase your dose slowly over time. If you still haven't reached your desired results, you may need to use a more potent CBD product.
Bottomline
While they may call it the "golden years," all older adults know that many struggles come with age. If you're looking for a natural healing method, you may have considered CBD. 
If you're hesitant, we understand. CBD is relatively new, and the science is limited. Not only that, but you were likely raised with the "reefer madness" mentality! 
However, CBD may be an excellent choice for you, and it's recommended you try it – especially since it only comes with mild side effects.
To get the best CBD experience, buy the correct type of CBD, look at the test results, choose the correct potency, only use a product that contains natural and safe ingredients, and pay attention to brand reputation.
To start, you can always look at our product recommendations!