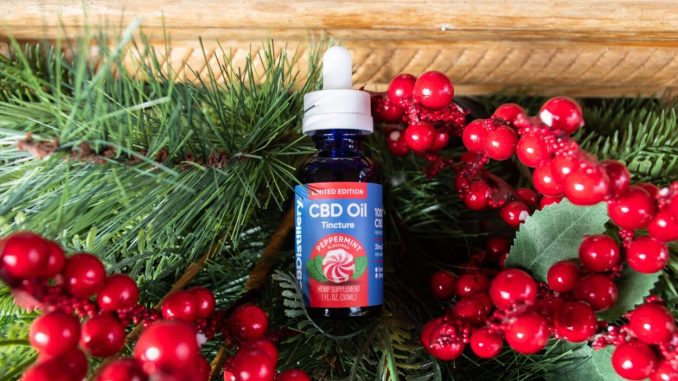 Many people contemplating their first CBD purchase feel a bit out of their element when trying to determine the best course of action. Whether you tend to jump into new opportunities with a sense of adventure or approach new situations somewhat cautiously makes little difference when trying to navigate cannabinoid profiles, product types, and serving sizes.
If you've got a few minutes to spare, maybe we can help. Since product selection can be a bit overwhelming when you have more questions than answers, we're dedicating this space to helping first-time CBD users make informed decisions while navigating their options.
New to CBD? Let's Start with the Basics
Sometimes the easiest way to move forward is to start at the beginning. So, let's kick things off with a review of what CBD is, how it works, and why so many people are adding hemp-derived CBD products to their daily routines. Since the search for information about CBD tends to involve a lot of potentially confusing details, we'll start with the highlights, the basic information first-time users typically find the most beneficial. So, let's take it from the top.
What Is CBD? 
CBD is the commonly used abbreviation for cannabidiol, an active plant element in cannabis classified as a cannabinoid. CBD is non-intoxicating, is generally well-tolerated, and has a remarkably low risk of side effects. Although relatively few people had even heard of CBD a short time ago, adults of all ages are embracing hemp-derived CBD products for their considerable health and wellness potential.
While CBD is not a treatment or cure for any known health disorder, current research shows the cannabinoid has considerable analgesic, anti-inflammatory, anti-spasmodic, and neuroprotective properties, possible benefits that have gained a significant amount of attention.1 
How Does CBD Work? What Does It Do? 
Not all that long ago, cannabis researchers identified a previously unknown regulatory system responsible for nearly every crucial function in the body, the endocannabinoid system (ECS). CBD works by mimicking the effects of the ECS messengers produced as needed in the body and relaying urgent signals to their corresponding receptors. The impact of that interaction seems to depend on which essential processes might be restored to balance (homeostasis) through ECS support.2
What Are the Benefits? 
Although everyone is different, there are many reasons to consider adding a CBD product or two to your day. Based on the feedback of nearly 2000 CBD users, most survey respondents report favorable results using a variety of products for relaxation, better sleep, or to help with inflammation, pain, and stiffness after physical activity. Our survey participants also tell us that CBD helps calm their minds (89%) and helps with mild or temporary anxiety (88%).
Which CBD Products Are Best for Beginners? I Need Help Narrowing My Options
There's no one-size-fits-all solution for every CBD user. Some beginners start with products made with full-spectrum plant extracts because they want a potent option that gives them all the additional cannabinoids, terpenes, and phytonutrients in the same ratios found in mature hemp plants, including the trace amounts of THC.
First-time CBD users who like the idea of the additional cannabinoids but prefer avoiding THC tend to choose broad spectrum products because the THC is reduced to non-detectable levels. Beginners interested in supporting ECS function with pure CBD typically stick with products made with CBD isolate powder, an option with 0% THC. Once you've selected one of the three main types of CBD, the following product options are much easier to navigate.
CBD Oil Tinctures 
CBD tinctures can be used to add CBD to foods and drinks, applied topically, or held under your tongue for 10-20 seconds before swallowing (sublingually). CBD tinctures are popular with people new to CBD because it's easy to adjust serving sizes as needed. Sublingual delivery helps improve cannabinoid bioavailability by allowing a portion of the cannabinoids to absorb into your bloodstream before entering your digestive system.
CBD Softgels 
CBD softgels are popular with beginners looking for a product that gives them a pre-measured, no-fuss serving of CBD. Portable and discreet, softgels are great for people who travel or want a simple product that fits in seamlessly with any vitamins and supplements already included in their wellness regimen. CBDistillery® softgels are available in 30 or 60 count bottles, and each easy-to-swallow gelatin shell gives you 30mg of CBD, a serving size that seems to work well for most CBD users.
CBD Gummies 
Like CBD softgels, CBD gummies give you a pre-measured, consistent serving size of hemp-derived CBD. Since the work is done for you, you'll never have to worry about mixing, measuring, or counting drops. Although just as portable and convenient, CBD gummies give you an option you won't have with softgels or capsules, the ability to adjust your serving sizes by cutting a gummy into halves or quarters to increase or decrease CBD serving sizes as needed. CBDistillery® CBD Gummies have 30mg of CBD each.
CBD Topicals 
Topical application could be your best bet if you want targeted relief. As the CBD in your cream, serum, lotion, or sports stick penetrates your skin, it interacts with ECS receptors below the surface to provide relief where you need it most. The cannabinoids do not absorb into your bloodstream. But not all CBD topicals are the same. Some are made with ingredients that help soothe joints and muscles; others are made with oils and extracts selected for skin health and appearance.
How Will I Know How Much CBD I Need Per Serving? 
There's no single serving size that's right for everyone. However, you will see serving size suggestions printed on product labels. If you're starting out with a topical or CBD capsules, follow the recommendations on the label. CBD is generally well-tolerated and has an exceptionally low risk of (mild) side effects, which can include fatigue or digestive upset.
If you're leaning towards starting out with a CBD tincture or a bottle of gummies, consider beginning with partial servings until you know how your system responds. Then increase the amount of CBD gradually at a pace you're comfortable with. Some beginners increase by a small amount with each serving; others prefer giving their system several days to a week to respond. The choice is yours. There's no harm in using more CBD than you might need, but there's also no additional benefit. Taking the time to identify your ideal serving size can cut your cost of daily use considerably.
How Does CBDistillery® Compare to Other Brands?
In the CBD industry, experience matters. Back in 2016 when our company was founded, the fledgling hemp industry was overrun with over-priced CBD products of questionable quality. Far too many unsuspecting consumers were being taken advantage of. We knew we could do better, so we made it our mission to provide high-quality, fairly-priced CBD products and the reliable, fact-based information consumers needed to make informed decisions about using hemp-derived CBD products.
Today, CBDistillery® is a reputable industry leader with more than 2 million satisfied customers. As a vertically integrated company, we're directly involved in every aspect of production, from seed selection to distribution. Our CBD products are made with cannabinoid-rich plant extracts sourced from non-GMO, naturally cultivated crops, US Hemp Authority™ certified, and third-party tested to ensure purity, potency, and consistent quality.3 You can verify our commitment to transparency and consumer safety by viewing the certificate of analysis on our product pages or scanning the QR code on product labels.
Sources:
1. Physiology. Lingresti et al. (2016 September 14) From Phytocannabinoids to Cannabinoid Receptors and Endocannabinoids: Pleiotropic Physiological and Pathological Roles Through Complex Pharmacology.
2. Journal of Young Investigators. C Sallaberry, L Astern. (2018 June 01) The Endocannabinoid System, Our Universal Regulator.
3. New Primer. (2021 September 09) Why Is Third-Party Lab Testing Important for CBD Products?