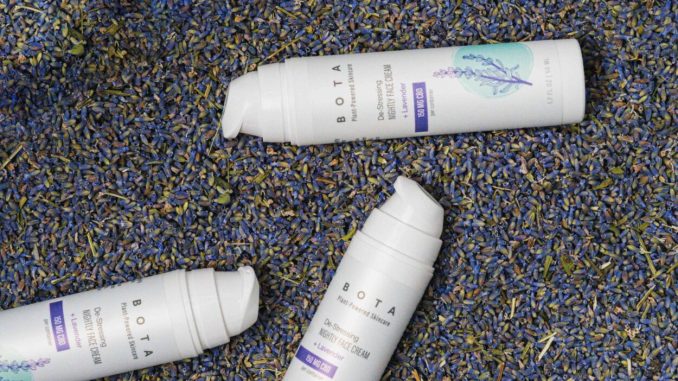 Skincare products tend to fit neatly into specific categories, but skincare needs can vary significantly from one person to the next, even between people with the same basic skin type. If you've been investing a sizable portion of your beauty budget on skincare products that aren't living up to your expectations, maybe it's time to reevaluate your approach, revise your routine, and invest in the many potential benefits of CBD skincare. Once you know what CBD is and how it works, it's easy to see why so many people are reporting favorable results for such a wide range of seemingly unrelated skin concerns.
What Is CBD? Could It Help Improve My Complexion? 
CBD is a cannabinoid, the most abundant of more than 100 non-intoxicating active plant elements in naturally cultivated hemp. The cannabinoid-rich oil is extracted from the stalks, stems, and flowers of the plant. If you've been keeping up with the latest skincare trends, you've likely noticed a marked increase in the number of beauty brands infusing toners, serums, creams, and lotions, with this non-intoxicating cannabinoid, with good reason.
Although hemp-derived CBD is not a cure or treatment for any known skin issues, current research suggests an impressive list of possible skin benefits, including a reported ability to calm inflammation, fortify skin proteins with essential amino acids, and protect vulnerable complexions from the number one cause of premature lines, wrinkles, and sag-inducing collagen loss, free radical damage.
Is CBD Safe for All Skin Types? How Does It Work?
CBD is generally considered safe for most people and all skin types. The cannabinoid is also well-tolerated and has an impressively low risk of side effects. When applied topically, CBD penetrates the outermost layer of your skin and interacts with important receptors below the surface. The receptors impacted by CBD are part of your skin's endocannabinoid system (ECS).
Although we still don't know everything there is to know about ECS signaling, researchers believe its primary function is to restore equilibrium when internal or external forces disrupt essential balance (homeostasis). How that impact might translate to individual skin benefits largely depends on which essential processes might be restored to balance through ECS support.
Although most of the evidence supporting the cannabinoid's many reported skin benefits is based on lab results and a limited number of clinical trials, the data collected so far is quite compelling. With ECS receptors found on nearly every type of skin cell, current research suggests numerous possible benefits covering a wide range of skin concerns.
Do You Have Oily or Blemish-Prone Skin?
If your skin tends to produce excess oil, consider yourself fortunate. Oily complexions have a natural, dewy glow, adapt well to seasonal changes, and tend to be more resistant to lines and wrinkles than other skin types. But as anyone with oily skin knows first-hand, excess oil production can increase the risk of blemishes and breakouts.
Although it's important to keep blemish-prone skin clean, skincare products formulated for oily skin tend to strip its protective lipid barrier, an effect known to trigger a counterproductive increase in oil production. Based on the results of a 2014 study, CBD's interaction with the receptors on oil-producing cells (sebocytes) helps balance oil production. Similar studies also credit the cannabinoid's antibacterial and anti-inflammatory properties for reducing the frequency and severity of bumps and blemishes.1,2
Is Your Complexion Sensitive or Reactive? 
When your complexion is sensitive, even seemingly harmless changes in your skincare routine can cause itching, burning, and visible signs of irritation. For some, sensitivity goes hand-in-hand with eczema, rosacea, and other skin conditions known to have strong genetic components. Current investigations show that sensitivity can also be a symptom of impaired barrier function.
Sensitivity-induced irritation is linked to cellular damage, oxidative stress, and collagen loss.3 Although individual results can vary, CBDs influence on key receptors modulating barrier function and inflammatory responses could be just what your sensitive skin needs to look and feel its best. With inflammation managed and moisture balance restored, your skin could be far less reactive. The research also shows possible benefits for calming even severe itching and alleviating discomfort.4
Are You Concerned About Premature Skin Aging? 
Anti-aging skincare products are typically made with ingredients selected to help accelerate skin cell turnover, enhance collagen production, fade discoloration, or minimize the appearance of lines and wrinkles. Although you'll find plenty of industry-generated data suggesting the chemicals in most anti-aging skincare products help restore youthful vibrancy, in reality, many cause flaking, peeling, irritation, and sun sensitivity.
On paper, the theories supporting the use of harsh ingredients to reveal "younger' skin seem sound. However, most of those chemicals and compounds are made to target the symptoms of skin aging rather than the cause. CBD is different. Since the cannabinoid interacts with the receptors in your skin responsible for cell formation and turnover rates, oil production, collagen synthesis, pigmentation, and moisture retention, CBD offers considerable anti-aging potential but is kind to your skin.5  
Why Choose BOTA™ CBD Skincare Products? 
Just about any beauty brand can add a small amount of CBD powder to a product or two and claim they've developed a CBD skincare line. Technically, they have. However, many skincare brands hoping to capitalize on consumer interest in hemp-derived CBD skincare products have little to no knowledge of CBD use. Once you realize just how many companies are adding hemp-derived CBD to creams, lotions, and serums made with artificial fragrances, parabens, and other questionable chemicals, you have to wonder if they understand the details that matter most.  
At BOTA™, we're on a mission to provide gentle, yet effective skincare products made with wholesome, natural ingredients that won't damage ecosystems, harm wildlife, or impair healthy skin function. We've identified some of the best plant oils and extracts nature has to offer and created a skincare line enhanced with the many potential skin benefits of our high-quality, full spectrum hemp-derived CBD. You can shop with confidence knowing that BOTA™ CBD skincare products are US Hemp Authority® certified, third-party tested, Leaping Bunny certified, and backed by our 60-day satisfaction guarantee.
Additional Sources:
1. Medical News Today. L Morales-Brown. (2021 January 14) Is CBD Oil Good for Skin?
2. Medical News Today. J Johnson. (2019 March 13) CBD for Acne: Does It Work?
3. Clinical, Cosmetic and Investigational Dermatology. S Baswan et al. (2020 December 08) Therapeutic Potential of CBD (Cannabidiol) For Skin Health and Disorders.
4. Dermatology Advisor. B May. (2021 February 02) The Role of Topical CBD in Skin Disorders: Current Knowledge and Future Directions.
5. CFAH. L Ashton. (2021 December 02) CBD Oil for Skin Care: Benefits of Using Hemp Facial and Beauty Products.