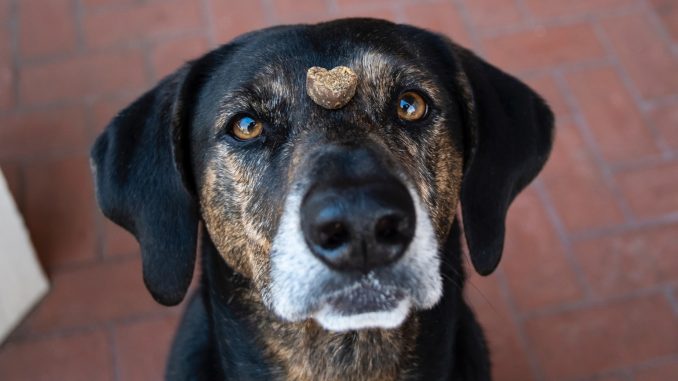 5 Things to Keep in Mind About Giving Your Dog Hemp-Derived CBD From CBDistillery®
Millions of pet owners swear by the benefits of CBD products for their pets. That explosion of interest makes sense, considering the number of benefits their pets can experience. The good news for pet owners everywhere is that CBDistillery® offers a pure, potent hemp-derived CBD tincture for dogs. If you are considering CBDistillery's hemp-derived CBD Pet Tincture, there are a few things worth keeping in mind.
You've Made the Right Choice with CBDistillery
By opting for CBDistillery's hemp-derived CBD Pet Tincture, you can feel confident that you have made an excellent choice. CBDistillery uses advanced scientific hemp extraction technology to ensure a safe, high-quality CBD formulation for pets. In addition to their own stringent quality control, CBDistillery includes a QR code on their packaging so you can verify the third-party test results.
Research How CBDistillery Pet Tincture Could Benefit Your Dog
It is important to research how hemp-derived CBD products can benefit your dog. Dogs have Endocannabinoid Systems just like humans which regulate many functions and help them maintain homeostasis. If you have an issue in mind that you think CBDistillery's Pet Tincture might help with, set aside some time to research if it could.
Always Talk to Your Vet First
Talk to your veterinarian before giving your dog hemp-derived CBD. This is simply a good policy when giving your pet any product. For instance, a vet can ensure that your pooch's symptoms are not the result of other underlying issues. Your vet can also be sure that a hemp-derived CBD product won't interact with any medication your dog already takes.
Remember—CBDistillery Pet Tincture Is a Full Spectrum Product
Hemp-derived full spectrum CBD products are a blend of a non-intoxicating variety of a number of naturally occurring cannabinoids, terpenes, flavonoids, and other compounds. In combination, these compounds create what is called the "Entourage Effect," where the benefits provided multiply due to their interaction. This means that the recommended serving size should prove sufficient to offer the potential benefits to your dog.
Hemp-Derived Pet Products Differ from Other Products
CBDistillery's Pet Tincture offers the same high-quality experience you can expect from any of their other products. That being said, it is best for you to stick with your pure, potent CBDistillery hemp-derived 500 mg CBD tincture and ensure that your furry best friends stick with the pet tincture. The Pet Tincture is specially formulated for dogs and cats, just as their people products are specially formulated for you.
Ensure your pets get the very best hemp-derived CBD at www.thecbdistillery.com