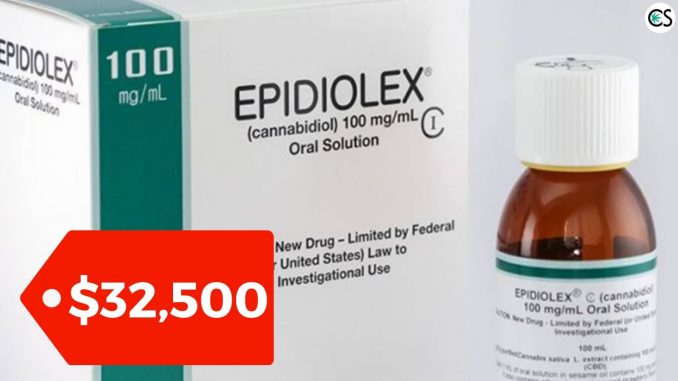 The high price of Epidiolex is all but impossible for many patients to afford without health insurance. 
Remember, that before Epidiolex was approved by the FDA, people were using CBD oil for epilepsy and several other health ailments.
We mentioned at the beginning of this article that Epidiolex is derived from marijuana rather than hemp. 
While this is true, there are other slight differences between Epidiolex and full-spectrum (or broad spectrum) hemp CBD oil.
For one, Epidiolex is CBD that has been isolated from marijuana, which is typically referred to as CBD isolate. 
After CBD is extracted from the cannabis plant, in order to produce CBD isolate, it must go through a further extraction process that removes all other cannabinoids, terpenes, and flavonoids that work in synergy to offer the myriad of benefits CBD is known for.  
This being said, CBD isolate is a popular option among CBD users.
Why? Everything has been removed but the CBD. 
Because full-spectrum CBD has trace amounts of THC (0.3% or less), it could potentially show up in a drug test or affect individuals with extreme sensitivity to THC.
CBD isolate is 99.9% pure CBD with nothing additional.
So how does Epidiolex compare with buying your own CBD?
It's very similar to high-quality CBD isolate products.
So far, Epidiolex has only been approved (and researched) for two forms of rare epilepsy: Dravet syndrome and Lennox-Gasaut syndrome. 
Could full-spectrum CBD or CBD isolate purchased online compare to the FDA-approved version?
It's safe to say they do compare, however, seeing that Epidiolex hasn't yet hit a larger mainstream market, it might be too early to tell.
There are several accounts, both clinical and anecdotal, that show CBD to be effective in reducing or eliminating seizures.